2021-2022 Wedding Packages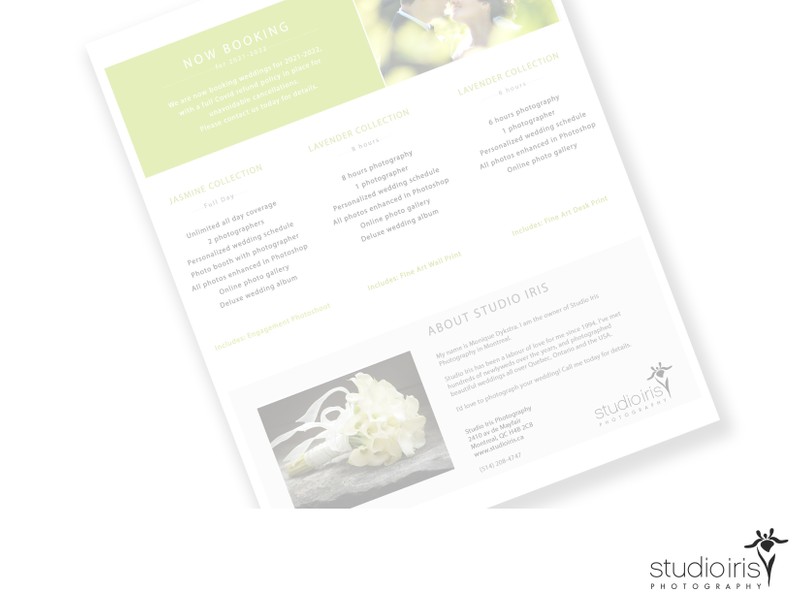 YAY!!! COVID is almost over! That means you can get back to planning your wedding and I can get back to photographing them.
2020 and 2021 were ... well... challenging for me. Very few weddings. But the ones that did book taught me something.
Less is more. Big, fancy weddings are amazing, sure. But smaller, more intimate weddings are just as lovely.
You can get my top package, with 2 photographers, 12+ hours of coverage, zillions of photos, an engagement shoot, a wedding album, a photo booth, etc.
Or not.
Get in touch and - for many weddings - I'll explain why my 6 hour package might be all the photography you need.
Start by contacting me for a full price list. Then we'll chat on the phone so you can tell me about your wedding, and together we'll see which package suits you best.