My Heart on the Yukon River
Washington State University Press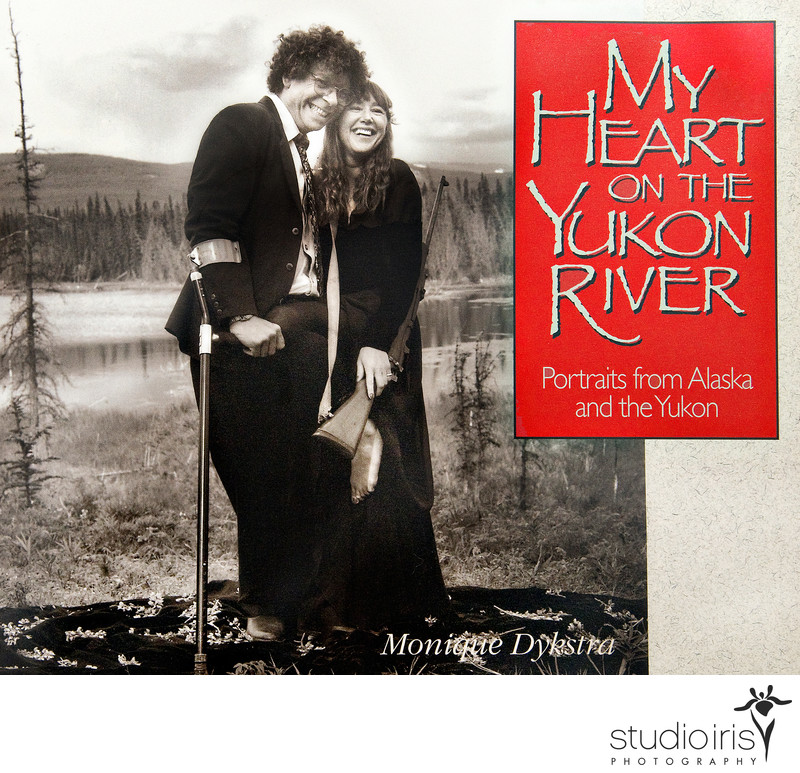 From the back cover:
"During one hot arctic summer, photographer Monique Dykstra canoed down the Yukon River, travelling nearly 2,000 miles across Canada's Yukon Territory and the State of Alaska. Paddling 30 to 40 miles a day, Dykstra photographed and interviewed the unique individuals she encountered in the sparsely settled wilderness.
"My Heart on the Yukon River includes 45 dramatic black and white portraits and insightful interviews of women, men, and children. Many of them are native born, but a surprising majority originally are from elsewhere --the "lower 48" states, the Canadian provinces, and Europe. Their reasons for being here are as varied as the vast landscape they occupy. Some are "scarred by something" and running from their past, while others simply "fell in love with the north."
"Included are urban and suburban refuges, northern Indians and Inuit, teachers and priests, cowboys and miners, loners and homesteaders, foresters and a bagpiper. Their tales of economic survival, alcoholism, social change, and attachment to the land, river, and animals reveal the unique social fabric of this northern land, where modern and ancient life-ways strangely intermingle.