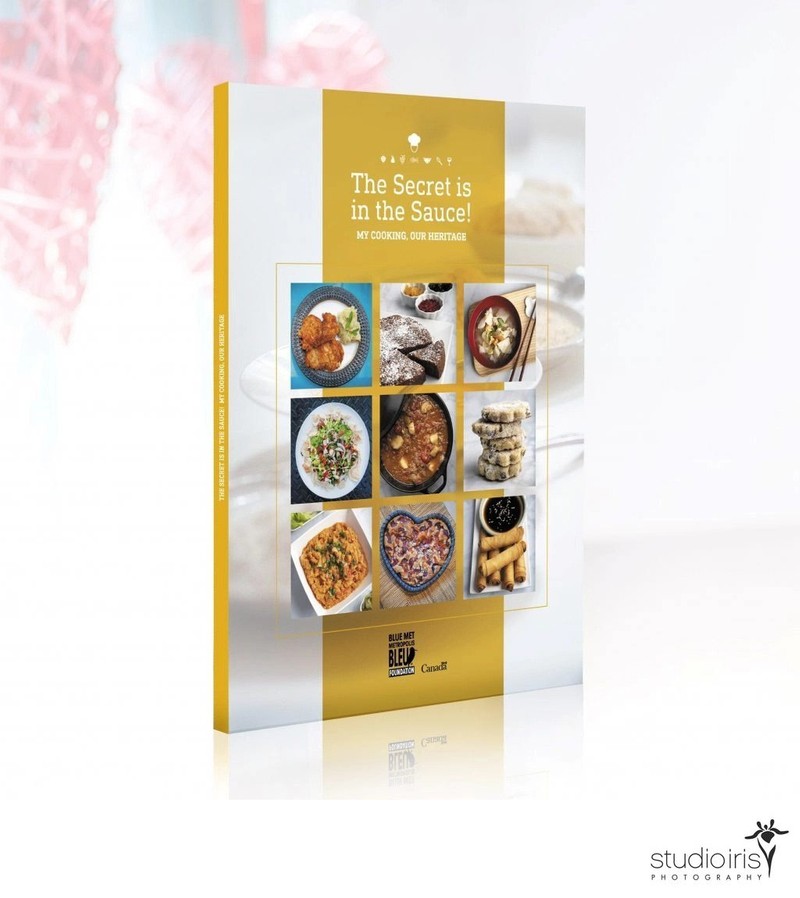 Right in the middle of the 2020 COVID pandemic, author and Monique Polak and I were commissioned to create a cookbook for Blue Metropolis Foundation.
Monique and I (or the "two Monique, as we call ourselves") have worked on many projects for Blue Met- but this one was really special.
First it was about food - and who doesn't love food? Second, it was about stories. and we both love a good tale. And third - most importantly - we did it during the COVID pandemic, which was an utterly trippy experience.
When we started the project in September 2020, COVID numbers were low, so we went into people's houses to do the photos and interviews. Monique P chatted up the cooks while they cooked, while I photographed the person in action, took pictures of the finished dish, then did a nice portrait at the end.
Then, COVID numbers spiked in November 2020, and we were all trapped in our homes again.
It wasn't a huge transition for Monique P to do all the interview by phone, but for me, I suddenly had to cook each dish and then photograph it in my home studio, something I had never done.
I'm a portrait and event photographer. The last time I did studio photography was in photo school, with less spectacular results.
I quickly learned that food photography is a lot harder than it looks.
First, I had how to learn how to light the food so that it looks sparkly and alive, not flat and dead.
Then I had to collect all the backgrounds, dishes and accessories.
Then I had to learn how to style the shots to get that that effortless "look" that food photos have.
The artfully draped napkin in the corner of the shot. (Note the lack of napkins in my photos. I never did get the hang of that).


Casually strewn raisons (There is nothing casual about food photography. Anything "casual" looking is done with a pair of tweezers and a steady hand).


Steaming hot, fresh looking food. (This means that you have 30 seconds to photograph the food before it looks dead, crusty and old ).


Adding to the pressure were my husband and two teenaged boys who were sitting upstairs, banging their forks on the dinner table, yelling "ARE YOU DONE YET??? WE'RE STARVING!!!"
Anyway, making this cookbook it was great fun - I learned a ton, and it was a welcome distraction during COVID.
The recipes are great, too. We asked people for their simplest, most homey recipes from their home country - that traditional, go-to meal that reminds them of their heritage. So, all the recipes are easy and delicious.
And best of all, if you want a copy of the book. it's completely FREE!
Our project was funded by Canadian Heritage's Official Languages Program to recognize Anglophone culture among first-generation immigrants and First Nations communities. As it was a grant, the copies are free to the public.
To get your free copy, contact project coordinator Fréderick Gaudin-Laurin at Blue Metropolis Foundation.