Best Places for Wedding Pictures
in Montreal


Old Montreal
Old Montreal is one of the best places in Montreal for wedding photos. There are so many gorgeous places to take photos, and everything is just a short walk away.
Not just that - but no matter what the weather is going - burning sun - pouring rain - there's a place to go in Old Montreal. And no one ever bothers you for a permit anywhere - it's quite remarkable.
The air is always fresh with the breeze blowing off the river, and there are cafes everywhere for those in need of a drink and a snack.
Definitely my first choice when asked.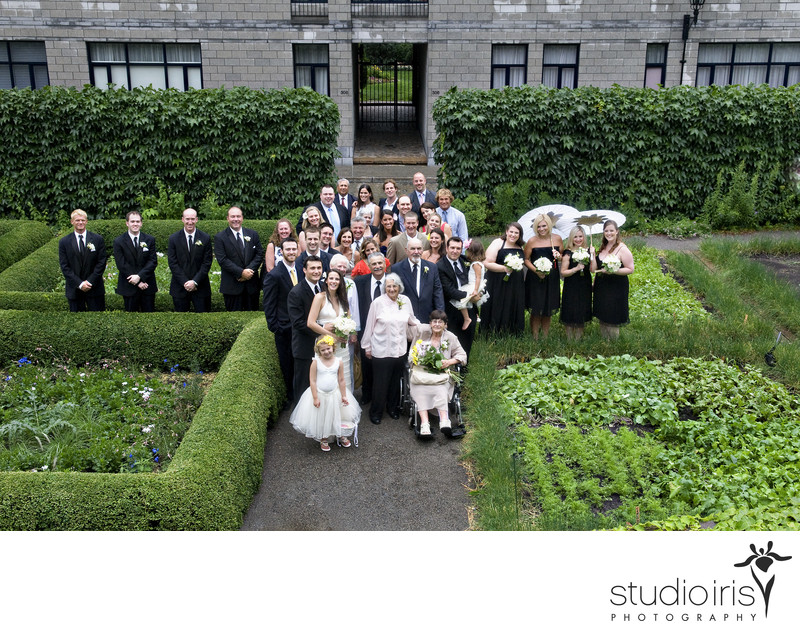 Botanical Gardens / Jardin Botanique

What a pretty place for photos!! When you enter the gardens form SHerbrooke and Pie lX, there colourful flower beds, a pretty fountain and and big shady pine trees everywhere.
What works well is to take the family and bridal party photos there, then head inside the gardens with just the bride and groom and bridal party - or even just the bride and groom.
The Chinese pavilion is gorgeous in photos, as are the lavish display gardens along the west side of the gardens.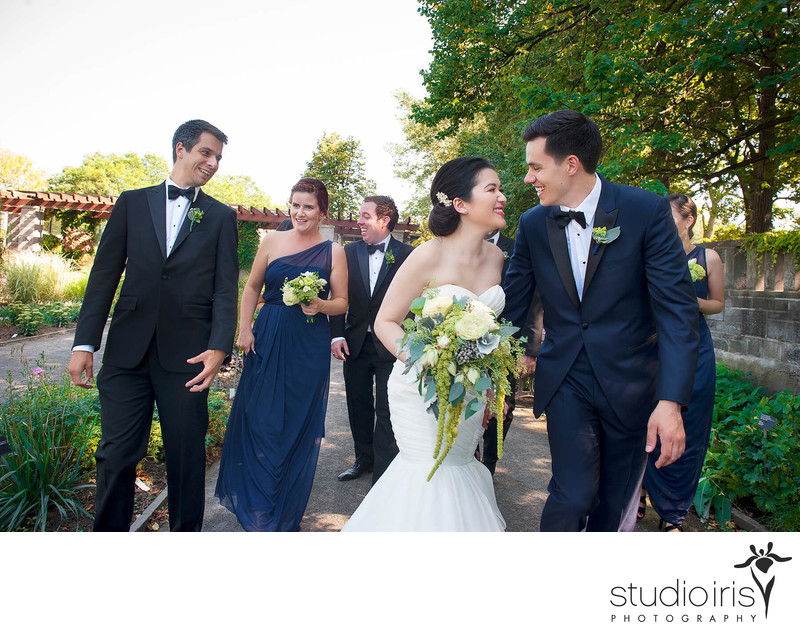 Greenwood Centre For Living History
What a gem of a place to do your wedding photos, if you are anywhere near Hudson on your wedding day. The museum itself is a stately clapboard manor, but there are also fields of waist high flowers in the back, pictureque white picket fences and a path down to the river. Just a gorgeous spot!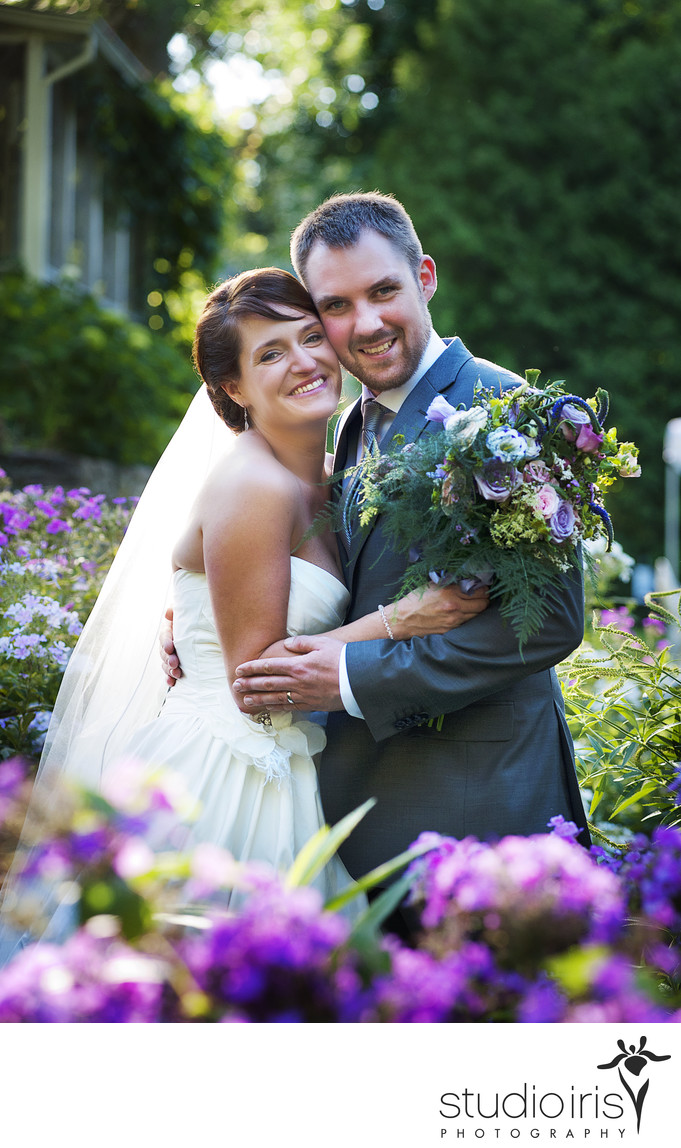 World Trade Centre / Centre de commerce mondial
The World Trace Centre is an absolutely, drop dead gorgeous place for wedding photos. It's also the best place - the only place - to go in Old Montreal if it rains on your wedding day.
It's also a wonderful place for surprise proposals, especially in the dead of winter, when the snow and wind are howling through the streets, as it was the day we photographed this couple, below.
Atwater Market
If edgy urban is your thing, then the Atwater Market is for you. There are red brick warehouses, train tracks, and some funky old buildings that look great in photos.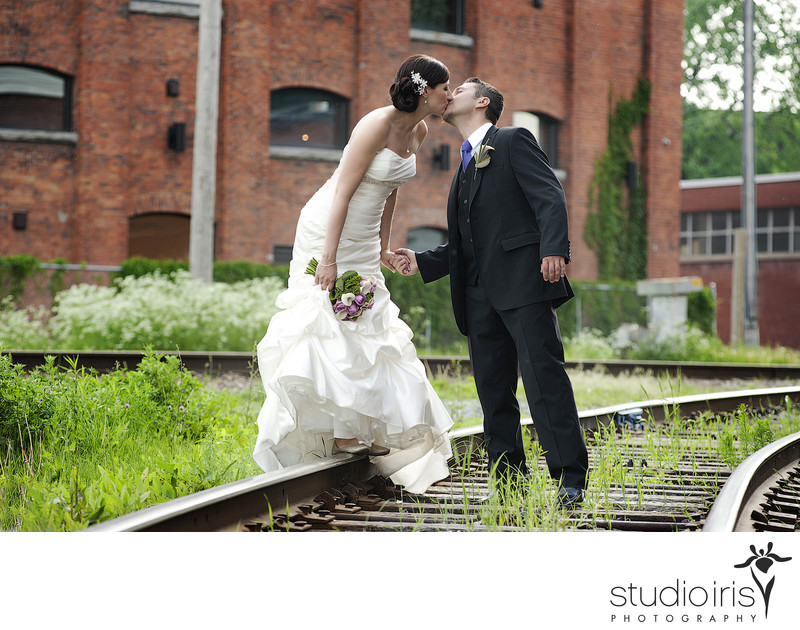 Peel Basin
There are some fun, urban views at the Peel Basin, which is right at the bottom Peel street, where the road turn and becomes de la Commune. Perfect for active, cyclist types who want that iconic view of Farine Five Roses in their wedding photos.
Lachine
The city of Lachine has spent the past few years upgrading the waterfront, so there are virtually dozens of places to go.
If you want stately old building in your photos, head over to the Vieulle Brasserie or The Fur Trade at Lachine National Historic Site. They're are both lovely old stone buildings, sitting right on the waterfront. There's a also a cute white red lighthouse on rue Saint Joseph, at the western end of the strip.
If oyu have time, and don't mind a walk, my favourite place in Lachine is Rene Levesque Park, which is a long, skinny peninsula jutting out into the river.
Best Places for Wedding Pictures in Montreal