Why Choose Studio Iris?
Our clients are very happy with our services.
Customer reviews speak for themselves. With a 5-star ratings on Google, Wedding Wire and Facebook, we must be doing something right.
We give you all the photos in colour and black and white
Colour photography is joyful and bright, playful and fun. Black and white photography is moody and emotional and has an artistic, timeless look. The same photos, two totally different looks, and twice as many photos of your wedding.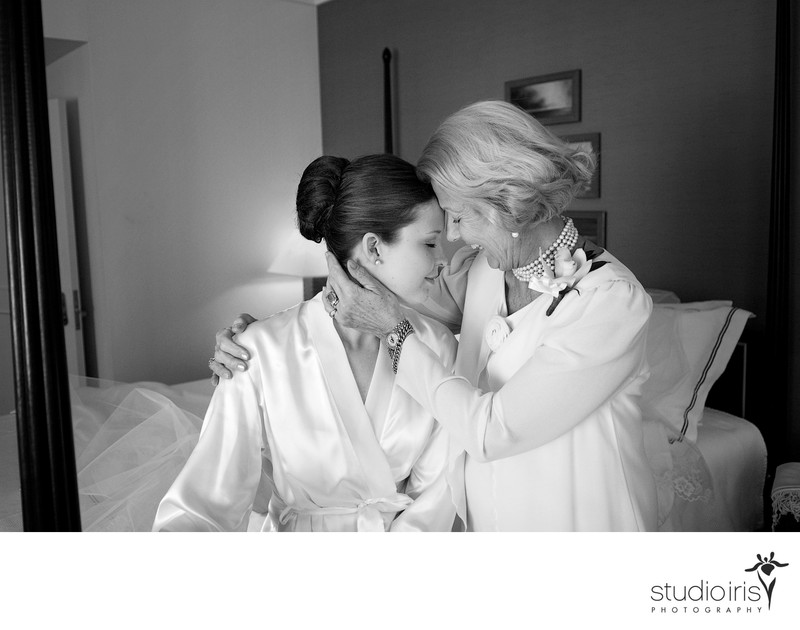 All your images are edited in Photoshop
Every single image from your wedding is edited in Photoshop, including boosting the colour, straightening the horizons, fine-tuning the exposure, adding a vignette, etc.
We also offer more advanced Photoshop retouching, such taking 20 pounds off someone's figure, opening someone's eyes in a group photo or swapping heads from two different photos, but there is an additional charge for this. Just ask us for details


We make it easy for you to pay
We accept credit cards, cash, cheques, and Interact transfers. We can also set up instalment payments if you want to pay over-time.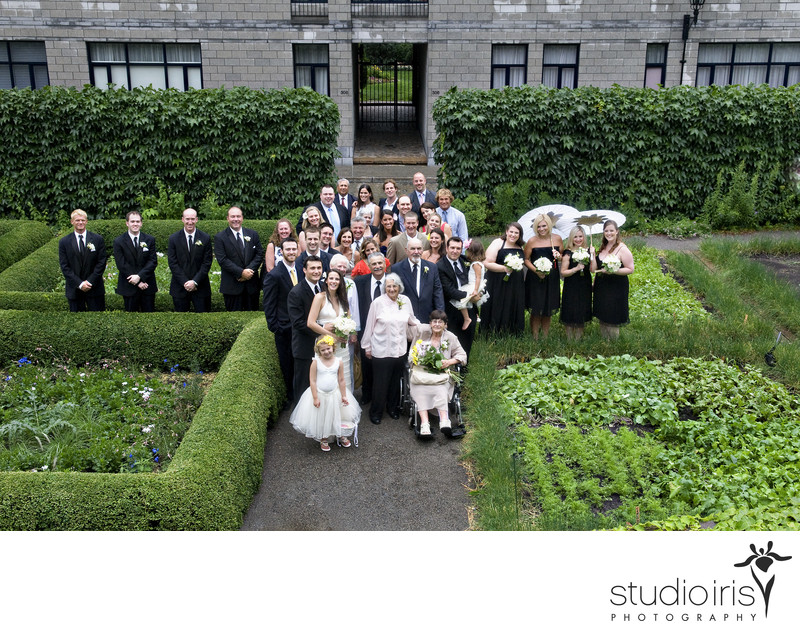 You get an online photo gallery to share with family and friends
We put your photos online in a private photo gallery so you can share them with your family and friends. Everyone can download as many photos as they want, completely fee of charge.
For those who want printed photos, these can be ordered directly from the same photo gallery. Our prints are carefully retouched in Photoshop, hand printed on archival paper at our studio, then mailed out within two weeks.
We do a big screen slideshow after the wedding
Most people say that their wedding day goes by so fast, they barely remember most of it. That's why we include a big screen slideshow after the wedding for our newlyweds.
We pour some champagne, dim the lights, then leave the two of you alone to enjoy your wedding a second time from start to finish. It takes about an hour, then our clients usually emerge holding hands, and wiping a few tears away.

We create a detailed wedding schedule for you
Right after you choose us to photograph your wedding, we sit down and go through your wedding, hour by hour, and write everything down,
My clients love this, because suddenly their wedding is real!
But we love it too because it gives us addresses, locations and phone numbers of everywhere we'll be that day, as well as exact times at each location.
Our schedules are so complete that many of our couples send them to their family and friends for them to use as well.
Our friends are your friends
Looking for a videographer? DJ? Florist? String quartet? We're happy to give you the names of our favourite vendors.
We don't make money on referrals. The benefit to us is getting to work with great people whose work we love.

I'll be there for you throughout your wedding journey
My job is to take beautiful photos of your wedding - of course - but I'll also be a friendly, helping hand through your wedding journey.
I've photographed 200-300 weddings over the years. I've seen pretty much everything you can imagine. So, if things don't go exactly as planned on your wedding day - which is 100% normal - I'll be there to help.