A Photographer's Top 9 Wedding Day Tips
1) Get a light wedding dress


Don't get a big, heavy wedding dress. You will be hot and miserable your entire wedding day.
Summer is hot. The less clothes the better. Trust me. You don't want to be walking around for 14 straight hours wrapped in miles of heavy fabric.
Think light… flowing... weightless…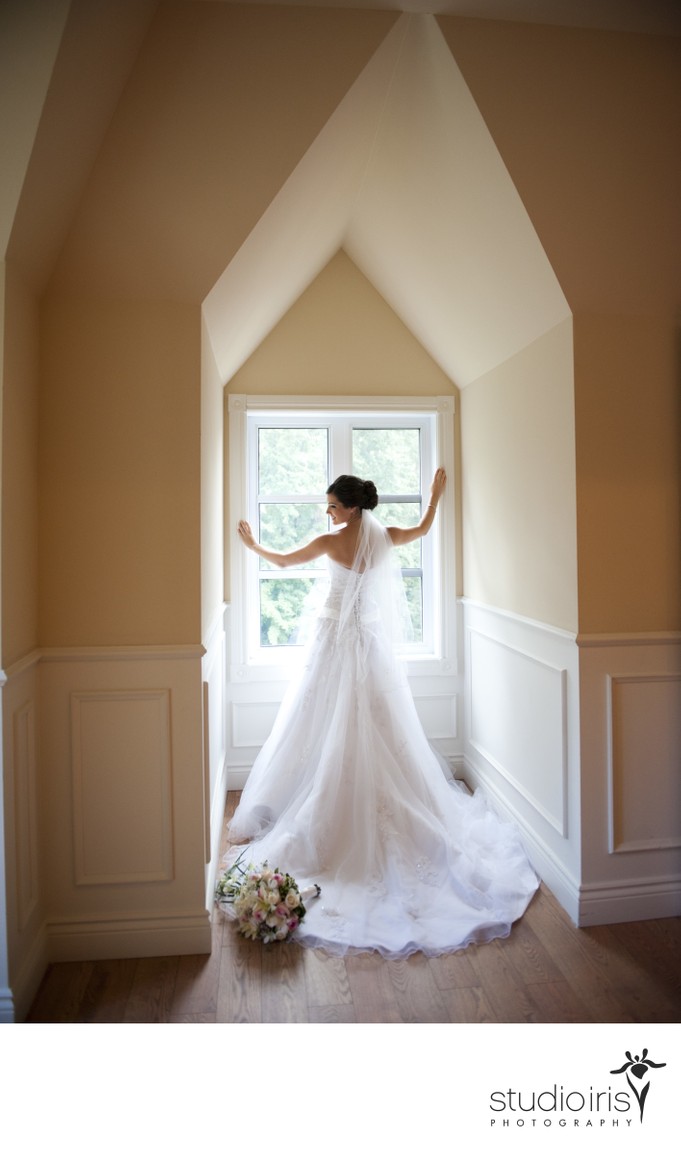 2) Don't wear super high heels

Your feet will hurt. You will be miserable. Wear something comfortable. No one will see your feet anyway.
It also doesn't work to say "OK, I'll wear the high heels going down the aisle, then switch to flats for the rest of the day."
The dress is hemmed for the shoes. When you switch shoes, the dress will fold up on the front and look bad in the photos. You'll also trip over it during the dancing.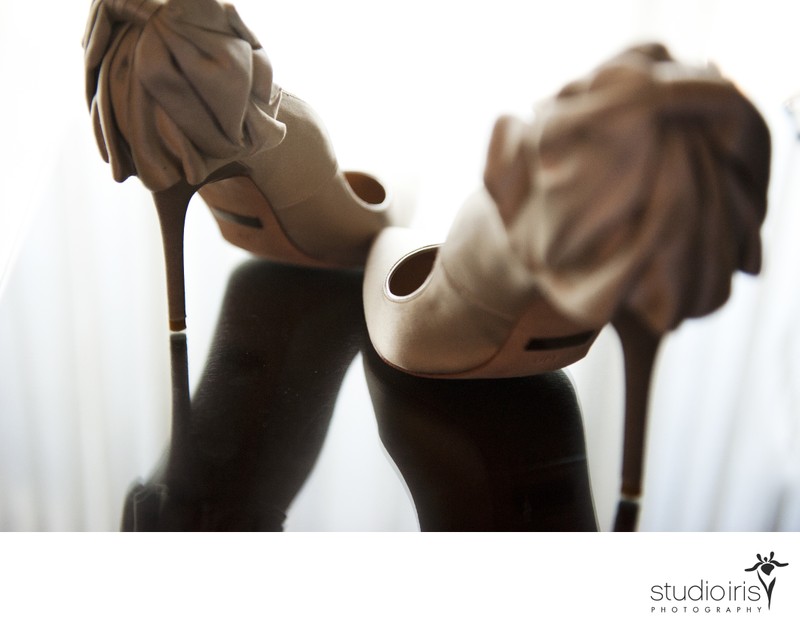 3) Wear a veil. They look awesome in photos

Veils are so pretty. So classy. So fun. And when will you ever get another chance to wear one? They also look amazing in photos.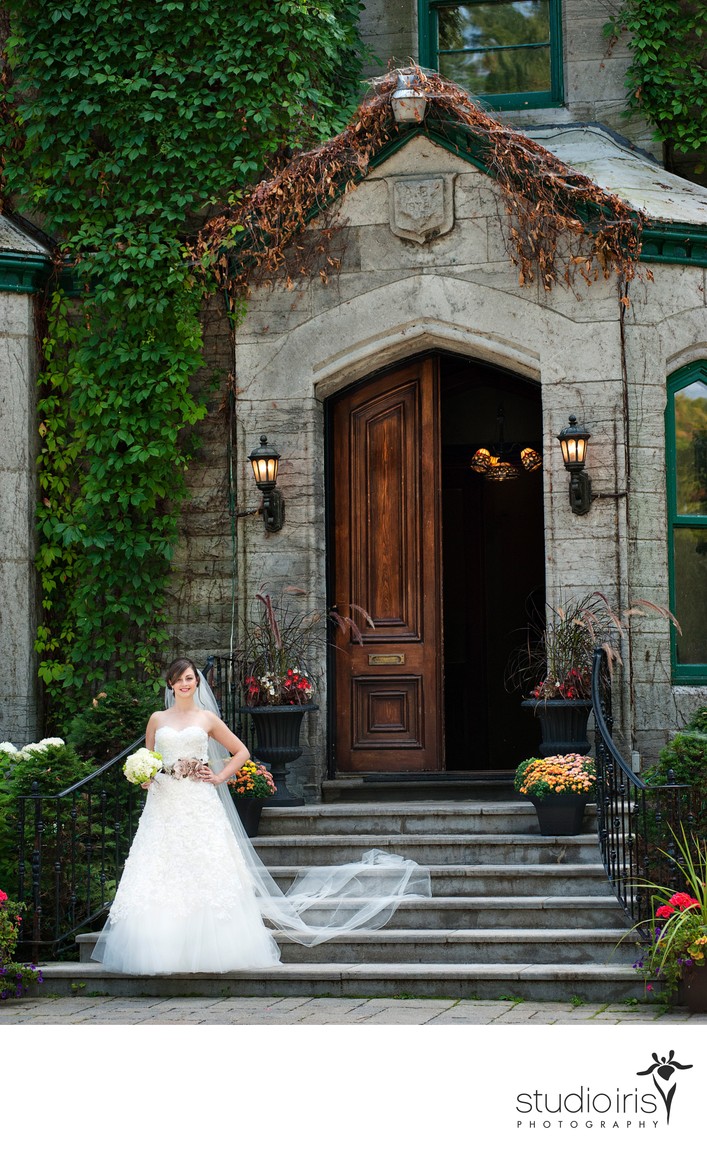 4) Avoid strapless wedding dresses
Avoid strapless wedding dresses. I know. They're pretty. But trust me - you'll spend the entire wedding yanking up the front of the dress.
Getting into the limo (yank!), going down the aisle (yank!), during the photos (yank! yank! yank!), at the cocktails (yank!) during the first dance (yank! yank!).
Strapless dresses are also super tight. They have to be to stay up. It's just no fun being squeezed into a hot tight dress for 14 hours.
Again, think light… flowing... weightless…

5) Don't get a big bouquet
Big bouquets weigh a ton. I can't tell you how many times I have heard brides say: "Man, these flowers are HEAVY!!" while we're doing photos.
Also, get strong, durable flowers. You want something that will stand up to being carried around all day.

6) Make sure there's enough time for family photos
Make sure you pick a photographer who takes family photos seriously and does them really well, or you will be disappointed.
You want beautiful posed family photos that your family can display on the mantle with pride. (first photo) and hopefully catch the cute moments between poses when everyone stops paying attention (second photo).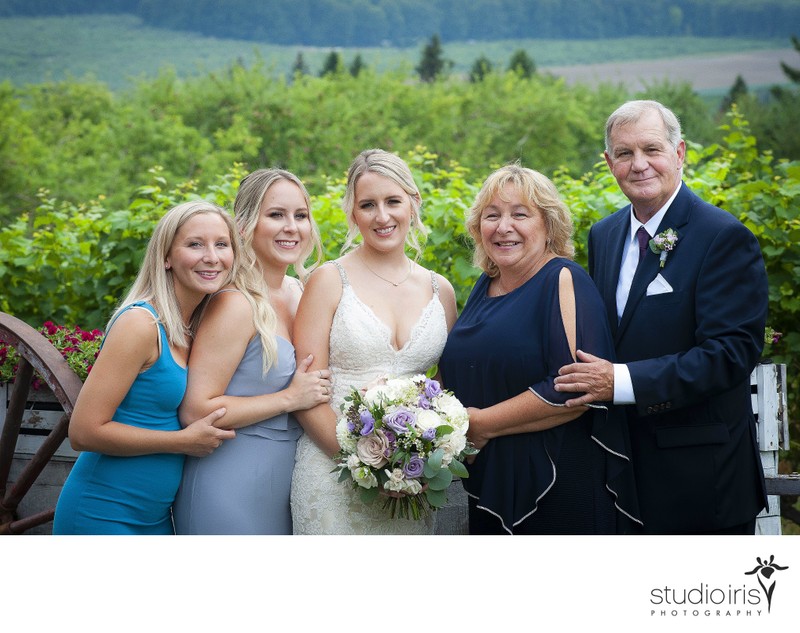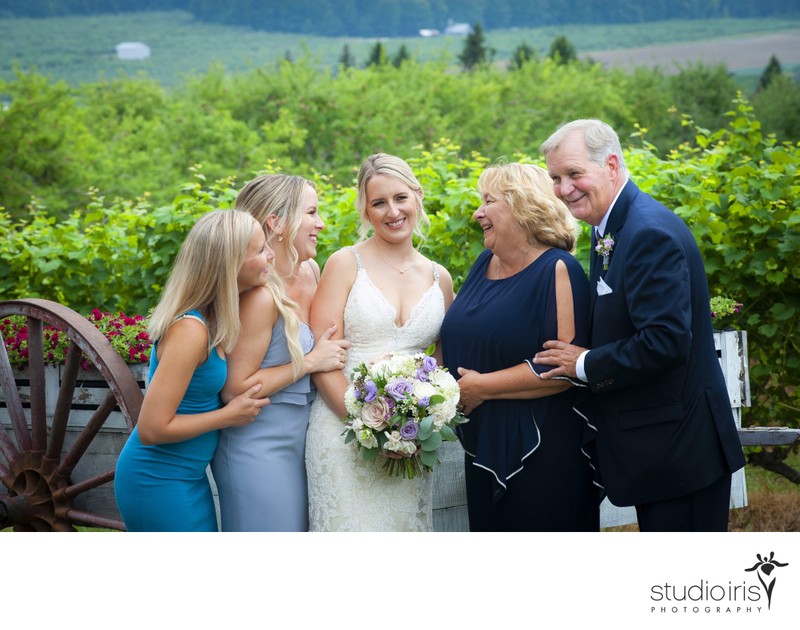 7) Ask your photographer to pin the boutonnières on the groomsmen
Most men struggle with this, which is why I usually do it for them. You see these gorgeously dressed men with a flower in one hand, a tiny pin in the other, and a look of total panic on their faces.
"Which side does the flower go on?" "How high does it go?" "Do you pin it from the front or the back?" "How about I just put it in pocket?" And my personal favourite: "I did it! Does it look crooked?"
I usually pin everyone's flowers on, except the grooms. For him, I let whoever the designated person is do it then take my time getting lots of photos while they struggle to get the darn thing on. Once I get my shots, I take usually over and pin his on too.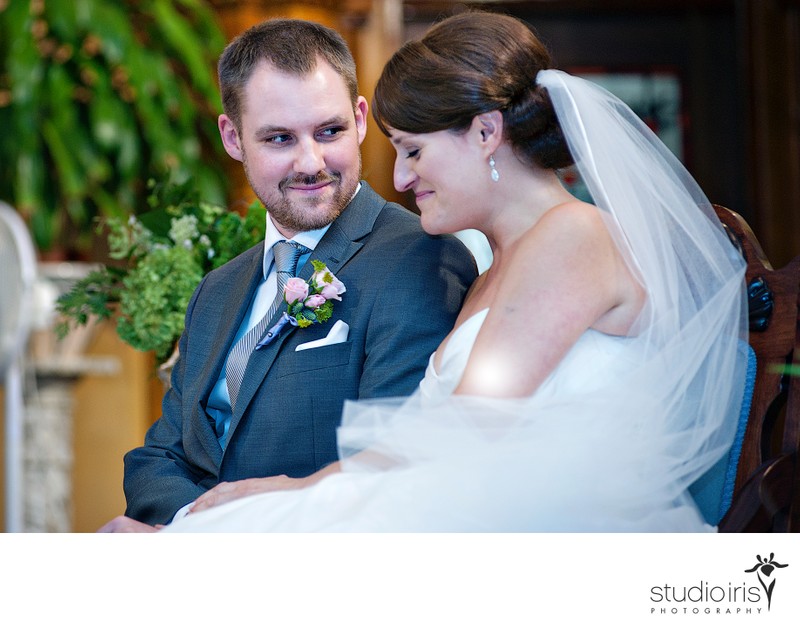 8) Get table shots at the reception


Ask your photographer to do table shots. Again, don't assume they will, as many don't.
Table shots are when the photographer asks half the people at the table to stand up and go behind the people who remained seated.
While these pictures are not "high art," these are some of the photos you'll look back on the most.
It's everyone you know and love. Plus, it's a fixed moment in time. People die, move, get divorced, remarry, have babies, etc. Looking at your table shots is like visiting a time capsule, especially as time goes by.
9) Don't ask a friend to do the music. Hire a DJ.

Don't ask a friend to do the music for you. Do your research, and get the best DJ you can find.
A good DJ will makes or break your party. They will spend the entire evening just focusing on the crowd, and making sure everyone is having a good time - not just the young people, but the old people too.
They'll also make a schedule for the evening, bring backup sound equipment, set up lighting, take song requests from guests, and make sure everything happens when it should, all night long. They are worth every penny.